09:00-09:30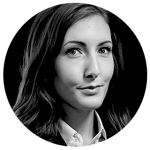 Find the right moment and win
DIGITAL MARKNADSFÖRING
I dagens alltmer konkurrensutsatta miljö där kundernas förväntningar fortsätter att stiga är det viktigt att få dessa ögonblick rätt. Företag kan maximera avkastningen på sina investeringar genom att välja att fokusera tid och energi på några viktiga ögonblick med sina kunder. Detta ger företag möjligheten att vara relevant och knyta till sig konsumenter på mer meningsfulla sätt än någonsin tidigare. Men vilka ögonblick är viktigast för kunderna och vilka ögonblick är värda att satsa på?
09:30-10:00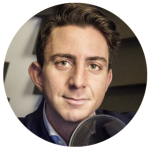 How to Communicate in a Digital World
COMMUNICATION & BRANDING
The Internet has become a giant Times Square where brands and people scream for your attention. How can we build a digital landscape which where marketing and communication becomes fun, transparent and engaging? It's not rocket science…. and actually you can build a personal brand in exactly the same way. Henric Smolak, CRO at Strossle will guide us and rectify some of our mistakes!
10:30-11:00
MASTERING GOOGLE DATA STUDIO
DIGITAL MARKETING
After surveying 450 people, it was clear that the vast majority of those where not automating their reporting using Google Data Studio. This talk helps bridge the gap between manual and automated reporting. It is estimated that businesses can spend up to 3 days a month pulling together reports. Samantha will arm you with an actionable list of reports that you can create for the different marketing channels. with tips and tricks that will make Google Data Studio your new best friend.
11:00-11:30
SÅ SKAPAR DU EN EFFEKTIV OUTREACH SEO STRATEGI
SEO /CONTENT MARKETING
Den som arbetar med kommunikation är förstås redan bekant med outreach, för oss inom sökmotoroptimering är det dessutom själva nyckeln som gör content marketing användbart. För att få effekt av ditt innehåll behöver det just den beståndsdelen också, i denna föreläsning ska vi reda ut hur det går till. Outreach är det som knyter ihop säcken för din content marketing och gör den användbar för sökmotoroptimering.
11:30-12:00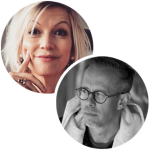 BETYDELSEN AV CONTEXTUAL TARGETING OCH EFFEKTERNA AV TEKNIK I DATADRIVEN MARKNADSFÖRING
KOMMUNIKATION /KUNDUPPLEVELSER
Att sudda ut gränser och skapa upplevelser oavsett kanal och plattform är en dröm för många, men hur och varför? Ola och Lia delar med sig av sina reflektioner kring hur tjänster, kommunikation och erbjudanden kan påverkas av tillfälle, plats, teknik och situationer i kundresan kopplat till ett case från L'Oréal Paris. Vi lämnar det klassiska uttrycket omni bakom oss och pratar om en harmoniserad totalupplevelse som berör var och en på ett meningsfull och mer personlig sätt.
11:30-12:00
SÅ SKAPAR DU EN COMMUNITY AV FRAMTIDA POTENTIELLA KUNDER
KOMMUNIKATION
På Internet i Fokus kommer Mai-Li Hammargren – IHM Business School delge insikter om hur människa, bolagskultur och teknik kan samspela för att skapa en förståelse kring hur innovationer kan uppstå samt hur man som team kan nå en publik och skapa ett community av framtida potentiella kunder. Funderar ditt team på vilka förutsättningar som krävs för att ni ska ta nästa steg? Hur hänger sälj ihop med kommunikation av en framtida tjänst eller vara? Dyk upp! 
11:30-12:00
TEKNIKENS BETYDELSE FÖR ANVÄNDARUPPLEVELSEN
UX /TEKNIK
Besökare har allt högre krav på hur en webbtjänst upplevs. Svarstider, Google-rankning, tillgänglighet och hur bra lösningen fungerar på olika slags enheter är starkt kopplat till teknik. Hur skapar man bra UX när tekniken förändras så snabbt? Det finns en långdragen diskussion om det är viktigt att en UX designer förstår den underliggande tekniken, eller till och med kan programmera själv. I den här dragningen kommer Kristoffer ge sin syn på saken och reda ut begreppen vad gäller teknikens betydelse för UX
11:30-12:00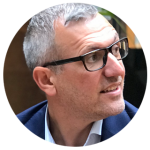 DIGITAL MARKNADSFÖRING: MER SNACK ÄN VERKSTAD
DIGITALISERING
Näringslivet har vaknat upp i en digital baksmälla. Marknadsföring och kommunikation handlar mer om kanaler och system än om kunder och deras behov. Vi befinner oss i en like-kultur, där publiceringsfrekvens och uppmärksamhetsbehov överskuggar avgörande nyckeltal. Convertors Daniel Lazic pratar om att det bara existerar en kund och hur man hittar nålsögat mellan digitalt och analogt. Där din kund verkligen finns.
13:00-13:30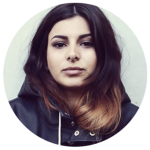 AUDIENCES SHOULDN'T SUFFER, AND GOOD BRANDS SHOULDN'T LANGUISH IN MEDIOCRITY
STORYTELLING /BRANDING
What key ingredients do you need to tell a great brand story? Pixie Drake af Hagelsrum is a brand psychologist, detective and strategist at House of Harvey – a small brand advisory in Stockholm with a big perspective. Once she knows why people love, hate or don't care about your brand, she then helps you re-evaluate, reframe, reinterpret and reactivate your story for real, so that people might love you more, hate you less, or just start giving a crap…
13:30-13:45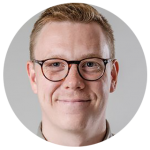 specific campaign triggers that increase sales and registration on your webshop
e-commerce hour
With rapidly rising prices for paid advertising and generally increased competition, it is crucial to be able to convert website visitors to leads and customers. Emil Kristensen, digital expert, CMO and Co-founder at Sleeknote will give you five specific ways that will undoubtedly increase the number of newsletter sign-ups and sales on your site.
13:45-14:15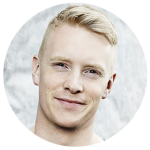 E-com giants also make mistakes online: How to avoid them and become the best in your industry
e-commerce hour
Mogens Møller, CEO & Co-founder of Sleeknote has spent the first half of 2019 doing advanced user testing and eye tracking analyzes at a number of large web shops and companies in the six largest industries in the world. In this super concrete presentation, you'll get the often hidden and overlooked methods that companies can use to become the best in their industry, presented on a silver platter.
14:15-14:30
Paneldebatt: Trendspaning om framtidens handel
e-commerce hour – SOCIAL MEDIA
E-handel… en bransch som ständigt förändras i ett försök att forma hur människor i alla hörn av världen köper produkter. Detta gör framtiden för e-handeln minst sagt väldigt spännande. Under denna panel kommer vi bl a utforska hur handel via sociala medier växer, hur nya tekniska lösningar och distribution kan påverka det traditionella e-handel som vi är nu så vana vid. Deltagande: Johanna Allhorn – E-handel.se, Sara Ali, Longtrade och Mogens Møller – Sleeknote.
15:00-15:30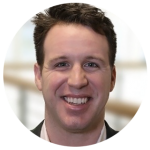 GROWTH-HACKING SoMe: CONCEPTS, TOOLS AND SCALABLE QUCIK WINS
social media
Social Media Organic Reach Is on the Decline; you need to develop a process driven approach to working around the lowered reach in 2019. Adapt to the changes or get left behind. The presentation covers how Valuer.ai went from a brand new startup to Denmark's "best new startup" within a year. 30 fast moving minutes of guided Techniques, quick wins, and tools for faster execution aimed at increasing your engagement across SoMe.
15:30-16:00
How to Maximize Instagram to grow your Businesses
social media
Instagram has become one of the most powerful channels for businesses to create sales and grow their brand, It offers a unique set of tools to reach target audiences in a very relevant context. However, the platform is constantly changing and becoming more and more complex, putting pressure on businesses to adapt. How do you adjust your strategy to these changes? Which tools are a must use and how do you utilize them to get the best possible result.  Amalia Thoors, CMO and partner at Ingager, will showcase her best Instagram-hacks, smart cases and guide you through the latest trends.
16:00-16:30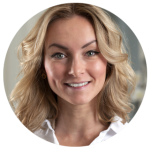 ADAPTING YOUR BUSINESS TO AN EVER CHANGING SOCIAL MEDIA LANDSCAPE
social media
This session is about the development of social media – the worlds most sophisticated marketing tool and what this means for your business. To summarize the day – Pauline, Sales Director & Partner at the leading social media partner SocialView will show you how to make better marketing decisions and how to successfully drive your business long term och social media.